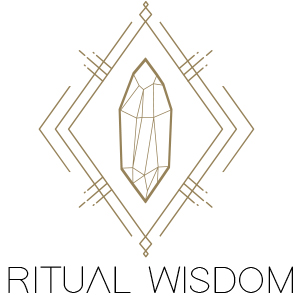 Practice this ritual to create more mindful and meaningful connections amongst your friends. Although this ritual can be practiced anytime of year, its fun way to add energy and accountability to your New Year's Intentions.
Tis the Season to Inspire Intention 
It's the final few weeks of the year and instead of winding down, we tend to ramp up our obligations and RSVPs. You don't want to pass up a good time because of FOMO, but you also don't want to drop the goals you've worked so hard to establish. Whether it's spending too much money, overindulging on delicious dishes or maybe it's feel obliged to say 'yes' when you really mean 'no', it's safe to say that we all experience these stressors. That's why the New Year seems so promising. The first day of the year represents a clean slate – a time to reset and establish new resolutions. So why is it that not so long after January 1st we lean away from what we want?
Why New Year's Resolutions Fail
Before you set your goals ablaze, you need a few fire starters: Intention and Positive Belief.
Intention is your soul's desire or passion, while the resolutions are your goals.
If you're not clear on what you want then your path toward achieving it is even more foggy. So what do you want? As Danielle LaPorte asks, "What do you want the most, more than anything, absolutely yes yes yes?"
Next… what actions will you take to help get yourself there? What are your goals?
For example, if what you want is financial freedom, then your goals might include: creating weekly meal plans, developing a home yoga practice, or meeting friends for a hike rather at a restaurant.
Now that you have a solid Intention, you must then BELIEVE you deserve it. This one element that seems so minute is actually the biggest reason why most New Year's resolutions fail.
Your thoughts are the most powerful tools (or weapons) you own.
If you have a negative thought on repeat, it seeps into your core and will shift your beliefs, which then changes your physical and emotional body. You become this negative belief.
If you don't truly believe in yourself then you are stuck always feeling shy of meeting your soul's desires. What contrary thoughts are standing in your way?
Using the above example, are you always thinking "I'm poor" or "I never have enough money to do anything"
It's time start thinking and believing in the right story. This is done by choosing a positive statement that elates you, shakes you, lifts you up – then you press play and let that thought guide you each morning, throughout the day, before you sleep, when you want to give up, and when you're feeling strongest. Repeat your statement. This is your mantra. You can have one or many, but make them positive, powerful and potent.
Example mantra: I have abundance. I am free.
Season of Inspiring Intention
If it feels intimidating – perhaps overwhelming – to do this "soul-searching" during a season with so many distractions, don't worry. It's actually the perfect reason to throw a party and rally your friends for inspiration!
I recently hosted an Intentions Party with a purpose devoted to good times, good libations and good thoughts. Isn't that what every party is for? Well, yes. But for this party, we added inspiration to the environment. When you bring your favorite people together, a culmination of powerful vibes swirls in the air. What better time to set your intention and pick your New Year's power statement than with your besties?
Whether you're known for throwing the most lavish of parties or you're a hostess newbie, all you need for an Intentions Party is paper, markers, friends, and, of course, several selfies.
Step 1
Invite every one of your girlfriends over. We encourage you to combine all friends together (rather than in separate social circles) as this helps to enhance power of this party game.  Plus, nothing is more fulfilling than introducing strangers who leave as friends.
Step 2  
As guests arrive explain the purpose of the party is to incite conversation and inspire thought, action and create clear intentions for the New Year. As guests mingle, encourage them to ask one another questions, like:
What do you want more than anything?
What do you need to do to achieve it?
What is your power mantra?
Step 3
Have your friends write down their mantra, snap a selfie with it, and post it on social with a fun party hashtag specific to your party.
This simple party addition will leave your guests inspired, opened up and set on the right course into the New Year – all while feeling supported by their friends. By writing their mantra down and sharing it with others, you are helping them clarify their desires and shifting their thoughts into positive beliefs.
Party bonus — take the mantra pictures yourself, then send each guest a thank you card (or email/text it) with their mantra attached as a reminder that you believe in them and they should to.
What a beautiful way to celebrate a season that is designed around giving and receiving!