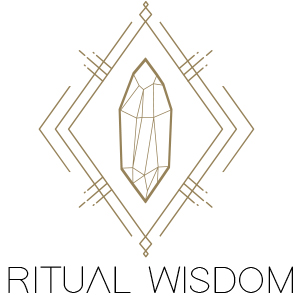 Put a little life into your space with this grounding ritual. There something so gratifying about creating with our hands. This ritual will allow you to feel more connected to Earth's energy, while flexing your creativity muscle. Remember there is no wrong or right, just follow these easy steps and let your intuition be your guide. 
Maybe it's my 70's flair or always needing to have pieces of nature around me, but I love creating these little plant communities and sprinkling throughout my home. You'll see them all over town, sure you could buy one, but you'd miss the opportunity to slow down and connect with your creativity and design something completely your own.
There is something deeply gratifying and grounding about making something with your hands and connecting with nature in this way.
I especially love doing this project with my son, whom I might add has really surprised me with his talent in this area. It's a great way to develop a deeper connection with him and honor his creative endeavors, as they literally live on in our home.
Supply List:
Various open-air containers
Charcoal or small rocks for drainage
Soil (appropriate to your plants, we'll using succulent compost)
Small plants
Colored sand or small pebbles
Decorative Elements – Small crystals, figures, elements of nature like rock and shells
Shopping Trip:
Bringing mindfulness and creativity into every step transforms this project into a ritual.  As you begin to gather your supplies first look around your home to see what items you may already have or could be re-purposed as a container or decorative item.   Some of the items I've used include:  an old lantern, coffee mugs, various glass jars, kids toy figures, shells, and small crystals. Look outside of the box here, gather items that hold symbolic meaning to you or remind you of joyous times (think that beach vacation last summer or your last spirit walk ritual).  Consider the "vibe" you want your terrarium to have when making your selections. Are you looking for a clean modern feel or a bohemian classic? Where will your arrangement go? Will it be the focal point of a table or a small decoration on your alter? (tip: succulents like direct sunlight). Taking the time to evaluate what items you may have on-hand BEFORE buying  will save you money from over purchasing.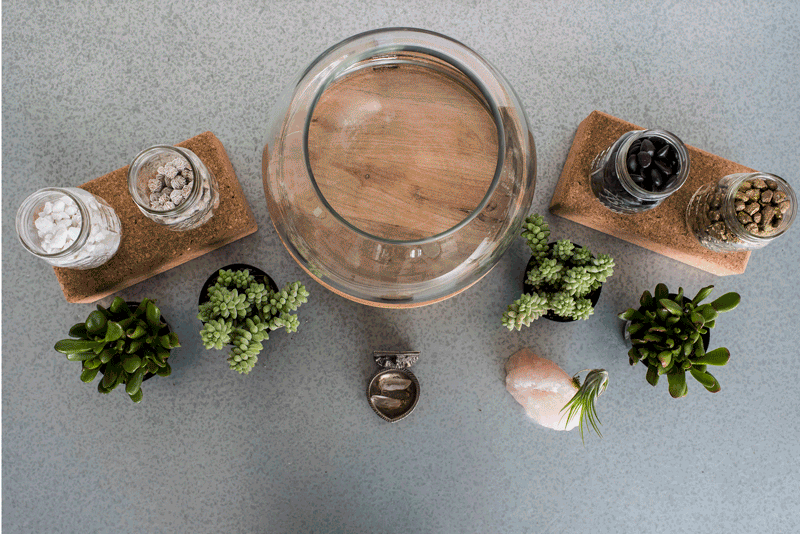 Step-By-Step
Line your container with a one and half inches of charcoal or small rocks for drainage.
Add succulent compost as your next layer, making it a minimum of two and half inches so plants can properly root.
Roughly plan out the location of your plants and any decorative elements, to make sure everything will fit properly.
Start by planting your largest plant first working your way down. You can use a sppon or small shovel to make a small hole for your plant, then recovering a patting firmly into place once covered.
Lastly cover the top of your project with your desired level of decorative sand or rocks.
Place decorative items and viola your masterpiece is complete.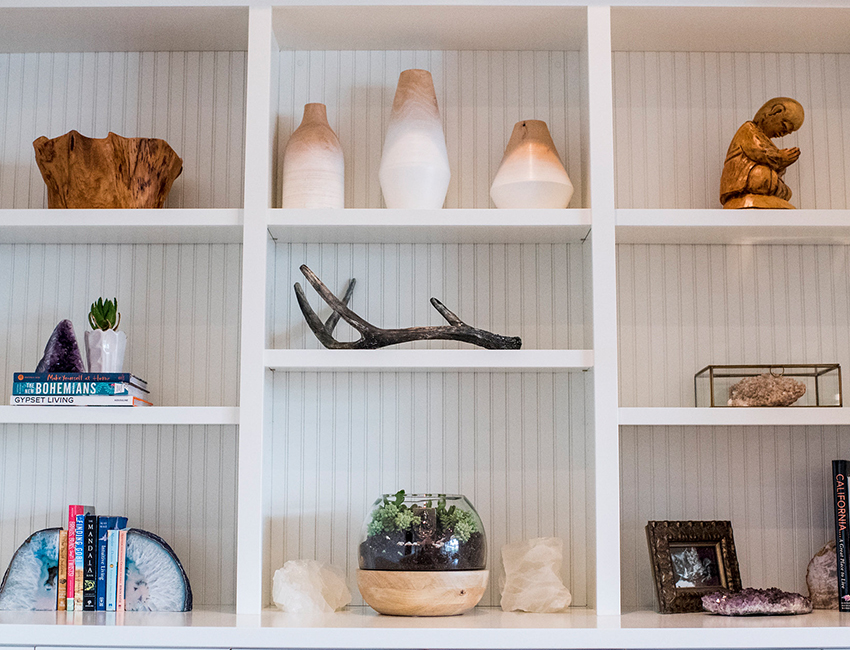 Care:
Lightly water the base every two weeks or once the soil dries out. The carbochol will absorb any extra water but be mindful not to overdo it since drainage is ultimately limited.
SaveSave