This last summer I had the pleasure of capping off a mother daughter road trip with a stay at the Ojai Valley Inn. You may have heard me dish about our sonic butterfly experience which set the tone for a few days of rest and togetherness after a busy summer. Being a spa connoisseur, I love exploring the unique experiences I see when traveling to new places. This time, when I pulled up the spa menu there was a clear winner, the Kuyam experience! Here's a look at this one-of-a-kind treatment and don't worry if you can't make it to Ojai, we loved it so much, we are introducing our own version in the New Year at The Starlight House.
What the heck is Kuyam?
Kuyam is a Chumash Native American word that means, "a place to rest together" and is the basis for this treatment. Done either in a group setting or as a private ceremony, this treatment starts off in a large, tiled room with stained glassed windows and colorfully tiled lounge seats. In the middle of the room, a steaming pot of lemongrass and water filled steam into the room. Much like a dry sauna the temperature reached about 110 degrees as we were instructed on how to use the two clays provided to us. Clothing is optional on this one but let me warn you the clay gets everywhere! We were provided with a body clay which was infused with lavender and lemongrass and another for our chest and neck which had peppermint and frankincense to help open up the sinuses. As we lathered on generous portions of clay to our body, we listened to a recorded guided meditation by a Chumash elder and cherished a few moments of deep breathing and stillness. When the steam was about out, our guide re-joined us and offered us a cool rinse and then a more luxurious shower to de-clay our bodies. Next, we were guided to a small patio where we were served tea and cookies and a few more moments of rest before any additional experience.
This slideshow requires JavaScript.
Bringing It Home
I loved this experience and deeply appreciated the reverence to the Native American tradition. A place of rest is what so many of us are lacking in our daily lives and a reminder that although this was a beautiful treatment, there is no reason why we shouldn't embrace this notion daily. How do you reserve moments of peace and nurturing for yourself? Your family? For me, this wasn't just about the body love I was receiving it was a shared experience with my daughter. A way of demonstrating to her the value of loving on ourselves and that IT IS NOT SHELFISH to gift ourselves these moments of serenity without distraction. Its where true connection and powerful choices can be made.  Our time together was something we will always remember, but it's also something that doesn't need a special occasion. "A place of rest together" can mean many things, but what most certainly it means is presence. So perhaps this article inspires you to create your own experience that doesn't need to cost much. Draw yourself an Epson salt bath, add in some essential oils and listen to a guided meditation. Throw on a sheet mask and do pedicures with your bestie. It is these moments of presence that are what nourishes us.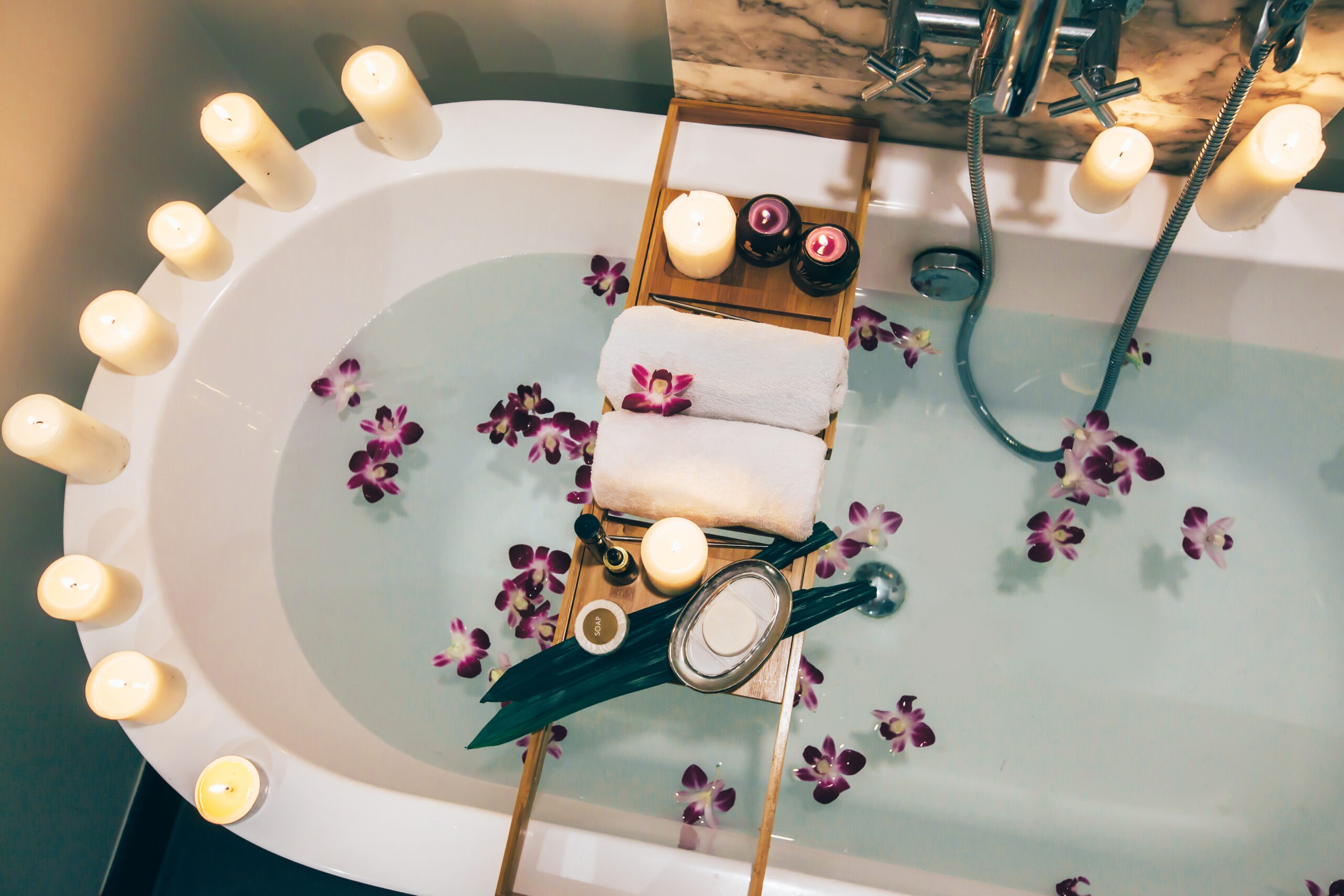 Can't Make it To Ojai?
A trip to Ojai not in your near future? Not to worry, we have crafted our own beautiful "A Day in Ojai" retreat for you and its sure to give you an almost there taste for this special place.  We'll be offering this workshop every few months or you may choose to host a private event for you and your 6 closest girlfriends. Here's what the experience entails.
Crafting: Create your own sugar scrub and essential oil rollerball. Design the perfect spa set to take your experience home and let the nurturing continue!
Hot/Cold Circuit: Here's a little taste of the Ojai Kuyam! You'll be provided clay to cover your body while listening to a guided meditation in our infrared sauna. Later take a shower to cleanse yourself and finish with a dunk in our cold plunge that will have every cell in your body singing with aliveness.
Open Your 3rd Eye: Lastly, you'll set off on a unique journey all your own with brainwave entrainment used to stimulate your third eye. You'll be invited to lounge to the music of the sonic butterfly while taking your journey. Open to the incredible visions and power of the mind.
Check for dates coming in Early 2024 to experience your Kuyam experience at our sister company The Starlight House. Or send us an e-mail at [email protected] to book a private event.